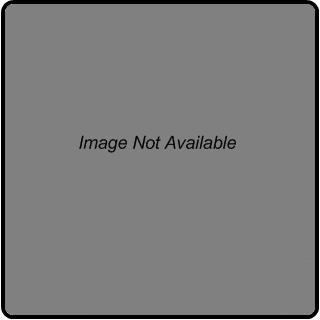 ebay listings are expensive. Placing a Bid on ebay is a legally binding agreement. Place the Bid if you can pay the Winning Bid Price in cash within 3 Business days. If you have any questions, please ask before placing a bid.
Your price will be the Winning Bid Price + $199.00 Document Preperation Fee.​

This 2.5 acre lot is located in sunny Southern California in San Bernardino County near the town of Lucerne Valley which is only 14 Miles from the property. The town of Victorville is only 40 miles from the property. Easy access through unpaved road, Highway 247 is only 2 miles from the property.
Yearly taxes are low and there are NO HOA FEES. NO TIME LIMIT TO BUILD so you can hold onto this lot or pass it onto your kids.
Property Details:
County Assessed Value: $9,236.00
APN: 0448-661-23-0000 San Bernardino County, CA
GPS Coordinates: 34.438869179, -116.763684853
Property Address: LUCERNE VALLEY CA 92356
Legal Description: NW 1/4 NE 1/4 SE 1/4 NW 1/4 SEC 15 TP 4N R 2E EX MNL RTS AS RESERVED BY U S A 2.5 AC
Lot Size: 2.5 Acres
Lot Size: 108,900 sq ft.
Type: Residential Vacant Land
Annual Taxes: $111.94 approximately.
Access: Access is through unpaved road. Highway 247 is only 2 miles from the property.
There is no HOA fee.
Title Conveyance: This is a tax deed property. The title will be conveyed by Grant Deed.
Doc Fee: $199.00

VIEW MAP (Copy and Paste the following link in the Browser to view the property and get the directions to the property)
https://www.google.com/maps/place/34%C2%B026'19.9%22N+116%C2%B045'49.3%22W/@34.4394767,-116.765818,1289m/data=!3m1!1e3!4m5!3m4!1s0x0:0x0!8m2!3d34.4388692!4d-116.7636849

Now is the best time to invest in land as prices are low!
Property to be sold in "as is" condition. Seller makes no warranties. The property is presented by seller with description and information that is believed reliable, however it is presented without assurances of accuracy or sufficiency. Buyer must make their own independent investigation of the property, physical inspection, boundaries, acreage, access, zoning, land use, easements, restrictions (if any), etc. Property is subject to prior sale, change of offering terms or removal from the market.
This auction is for the Full Price Purchase, NOT down payment. There is a $199.00 Doc Fee for the recording cost and listing fees. So the entire purchase price will be the Highest Bid Price plus $199.00 or BUY IT NOW price
plus $199.00.
The Buyer must contact us within 24 hours, provide information to record the deed, and make full purchase price payment within 3 business days. Accepted payment methods are Cashier's Check or Wire Transfer. I will email the buyer the purchase documents with 48 hours. Once all of the required documents are received and the payment has cleared I will draw up and execute a grant deed and record it.
GOOD LUCK TO ALL BIDDERS!